Massage therapy results in an improvement in range of motion, posture, body awareness, skin color and muscle tone, and provides a caring touch can relieve anxiety and depression.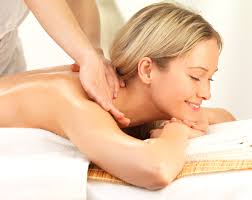 Online Booking: Click Here
Swedish/ Relaxation Massage 60 Min. $88
Classic Swedish massage is a slightly rigorous therapeutic massage. It is designed to relax your mind and body. Strokes may vary in technique and from light to firm pressure. Heat sources may be used in tension areas. Various relaxation techniques may be incorporated with this massage. If you are wanting knots to be worked out, see deep tissue massage. 30 minutes $48 60 minutes $88 90 minutes $118 120 minutes $158
Therapeutic Massage Therapy 60 Min. $88
This massage will improve the mobilization of muscle, fascia, and body fluids to help restore systemic and bio-mechanical functions. 30 minutes $52 90 minutes $118 120 minutes $ 168
10 Package 60 Minutes Therapeutic Massage $ 800 ( Please use all services within one year from the purchased date. Payment with card, extra $21 card fee)
Deep Tissue/Trigger point Massage 60 Min. $98
The basis of Swedish massage plus other very specific techniques, with deeper, more vigorous compression, cross fiber friction, trigger point therapy to name a few modalities. The focus may be more localized, rather than a full body massage. Please inform your therapist of your needs throughout the treatment. 30 minutes $52 60 minutes $98 75 minutes $113 90 minutes $128 120 minutes $168
10 Package 60 Minutes Deep Tissue Massage $880 ( Please use all services within one year from the purchased date. Payment with card , extra $22 card fee)
Hot Stone Massage 60 Min. $118
Ancient civilizations believed that hot stones were beneficial in healing in many ways, especially for cleansing the body, relaxing the heart, grounding the soul and soothing the mind. The deep penetrating heat of the basalt stones gliding over the body allows the muscles to melt quickly. Hot stone placement on the body goes beyond the physical experience of a Swedish massage and enters into a deeper peaceful relaxation. 60 minutes
Hot and Cold Stone Massage 60 Min. $118
Stone massage uses heated and chilled LaStone, with traditional Swedish massage techniques will relieve muscular tension and melt the stress away. Cold Stone Massage alleviates anxiety, normalizes blood flow, reduces swelling and fluid build-up, and relieves pain. When the hot and cold stones are alternated, the body is more receptive to oxygen and nutrients and moves lymph to remove toxins. This massage will help manage issues like frozen shoulder, sciatica, carpal tunnel, and migraines. 30 minutes $65 60 minutes $118 75 minutes $125 90 minutes $155
Aromatherapy $88
In this luxurious full body relaxation massage, the use of essential oils will enhance your well-being, soften your skin, alleviate tension and fatigue and invigorate the entire body. Essential oils may be the oldest and some of the most powerful healing agents known throughout history. 60 minutes
Raindrop Therapy 50 Min. $98
This therapy can have many benefits since it is a detoxifying process. It helps rid of any toxins or bacteria that are deep within the body and provides a boost to the immune system. It is used to help realign the spine, reduces stress, and relieves back pain and tension. The technique is highly relaxing and it is recommended that you take the rest of the day off after the massage just to relax your body and slowly ease it back into the real world. 50 minutes
Abhyanga Massage $118
Abhyanga is an ancient Indian Ayurvedic oil massage therapy for healing and detoxifying Body, Mind and Spirit. This Ayurvedic detox and stress reduction therapy are performed by herbal oils. It incorporates an aromatic combination of oils prepared with herb warmed and blended to your Dosha type. 60 Min. Dosha type consultation $50)
Join with Someone Special 60 Min. $180
This is a great opportunity to relax with a loved one or to share with a special friend. Enjoy a dual full body massage of your choice in our cozy setting. 60 minute Relaxation. 60 minutes full Hot Stone is $220 (Enhance to Deep Tissue, add $10 each. Enhance to Aromatherapy, add $10 each. Enhance to Peppermint Twist, add $15 each)
Pre and Post Natal Massage $88
Relieve body tension and stress as you adjust to carrying your baby. The massage will take place on the side-lying position. Please provide a written doctor's note with permission for this massage prior to this treatment. Also permission is needed up to 6 weeks post birthing. With all pregnancy massages a Doctor has written approval is required) 60 minutes
Head and Facial Hot, Cold Stone Massage $68
This aromatherapy, combined with Hot and Cold Stones Massage technique and an acupressure along the face, scalp, and nasal passageways will improve congestion to release pressure and help ease headaches. 30 minutes
Scalp Massage $58
Scalp massage will relax your mind and encourage blood flow aids in strengthening the hair follicles and avoid hair loss. Select a scent of peppermint, rosemary, or lavender with your preference. 30 minutes
Lover's Massage $290
Celebrate your love for one another with a 60-minute therapeutic massage, hot stones on shoulders, body scrub, hand treatments, and 15-minute foot soak with beverages and chocolates. We are currently available on a weekday night for this service. Please contact massage therapist for reservations. Thank you! ** Upgrade to a Deep Tissue Massage $20 , 24 Karat Gold Oil $50 more.
Desk and Tabletop Massage
Convert any table, counter or desktop into a comfortable massage space. It offers quality chair massage in home and office settings. 30-Min Massage $62 (Travel fee included, Within Dane County only).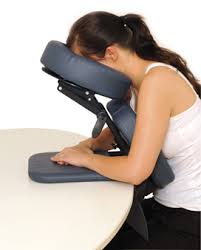 * All massage, extend time fee (1Min/$1)
If you think your medical condition may need a doctor's clearance before receiving a massage, please click on the link below entitled Physician's Permission Form ready before your massage session. Thanks!
http://www.abmp.com/members/pdfs/physician_permission.pdf